Call Today:

+1.973.244.9895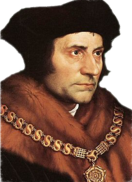 ON LIBERTY

Catholics who wish to understand the true nature of human liberty in society, must be familiar with the following encyclicals.


Every Catholic conscience should be rooted in the timeless principles contained in these encyclicals, so that deception and error, wherever they be found or taught, are not capable of turning one aside from the path of truth.


These encyclicals remind the Catholic faithful that there can be no true liberty without conformity to the eternal and natural law.


They also remind us that it is the height of absurdity to say that Christ is the King of individual men, but not of their society.


As these encyclicals make clear, God's plan for all men and all nations is a condition of true human liberty in a society which corporately recognizes Christ as King.

For, as He Himself taught:
"Ye shall know the truth, and the truth shall make you free..."